Each year, Mystic Valley Elder Services gathers a broad base of our community of supporters to raise funds and celebrate our mission to provide independence and dignity to older adults and adults living with disabilities. However, due to the current Public Health Emergency COVID-19 and inability to gather in large groups, MVES' long standing event fundraisers have been forced to adjust to the times. Please click on the links below to learn more about the current status of each event.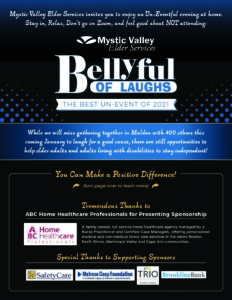 Our winter Bellyful of Laughs comedy night fundraiser attracts more than 400 donors and friends of Mystic Valley Elder Services who gather for a night of comedy, raffles, buffet dinner and good times at Anthony's of Malden in support of Meals on Wheels and other critical programs and services for people in need who live in our 11 community region.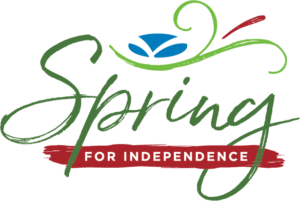 Our Spring for Independence theater benefit raises money for older adults without resources and for unfunded and underfunded programs and services that they need such as: mental health counseling; money management assistance; transportation; and other urgently needed support to meet unique individual needs and more.
Our Spring for Independence 2021 date will be announced later this summer. 
Sponsorship opportunities available.
For more information about the benefits of sponsoring these events or to be added to our event mailing list, please contact us at 781-388-4822 or [email protected].