Each year, Mystic Valley Elder Services gathers a broad base of our community of supporters to raise funds and celebrate our mission to provide independence and dignity to older adults and adults living with disabilities. However, due to the current Public Health Emergency COVID-19 and inability to gather in large groups, MVES' long standing event fundraisers have been forced to adjust to the times. Please click on the links below to learn more about the current status of each event.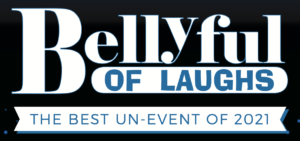 Bellyful of Laughs is in the planning stages for a possible event to take place in January 2022.  Laugh for a good cause! Know that with every laugh and every dollar you spend you're helping older adults and adults living with disabilities maintain the independence and dignity they deserve. Bellyful of Laughs Comedy Show includes:
Three comedians & a mouth-watering buffet
Tickets, $50; table of ten, $475
Raffles and prizes
Be aware Bellyful of Laughs always sells out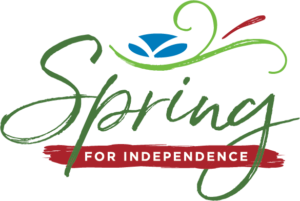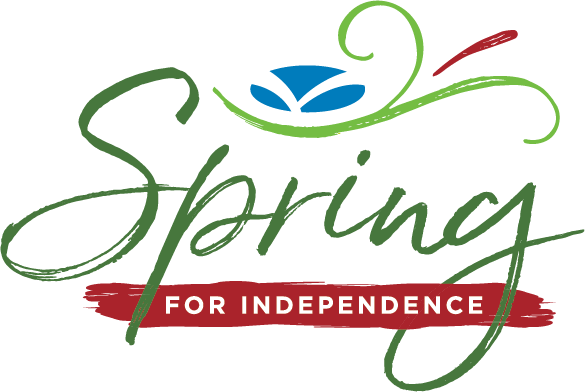 Our Spring for Independence benefit raises money for older adults without resources and for unfunded and underfunded programs and services that they need such as: mental health counseling; money management assistance; transportation; food assistance, public benefits information and counseling and other urgently needed support to meet unique individual needs and more.
You can support our Spring for Independence 2021 Fundraising Campaign underway now through May 28, 2021.
Sponsorship opportunities available. Click on the logo above for more information.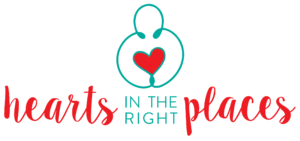 Thank you for your participation — we couldn't have done it without you!
As we conclude our Hearts in the Right Places Silent Auction, we'd like to take a moment to express our tremendous gratitude to everyone who helped make it a success. We hope that you won something that made you happy as our consumers certainly won this week with the money raised to help fund vital services!

Special thanks to:
All of our generous donors

Everyone who participated and invited friends and family to bid
Our dedicated families, constituents and community of supporters
Our Silent Auction's proceeds raised of nearly $8,800 will benefit the mental health and social isolation needs of older adults and adults living with disabilities served through Mystic Valley Elder Services. Your support and participation in this event will touch hundreds of lives.
Our auction may have ended but our important work continues.
As we progress with programs and services that benefit our mission, we sincerely hope that you consider staying involved:
Sign up to receive our free e-newsletter The Beacon:
Visit www.mves.org and scroll to the bottom of the page where you can subscribe to The Beacon
Donate Online:
Place a winning donation! It's easier to give, than to give up! If you did not win an item online and would like to show your support, please Donate Now.
Volunteer:
We recognize that giving your time can be just as valuable as monetary contributions. Join our dedicated team of volunteers. Visit here to learn about current volunteer opportunities.
Mystic Valley Elder Services is truly grateful to our community and to all those who took part in our benefit auction. We thank you again for your generosity and for supporting our mission.
For more information about the benefits of sponsoring these events or to be added to our event mailing list, please contact us at 781-388-4822 or [email protected].