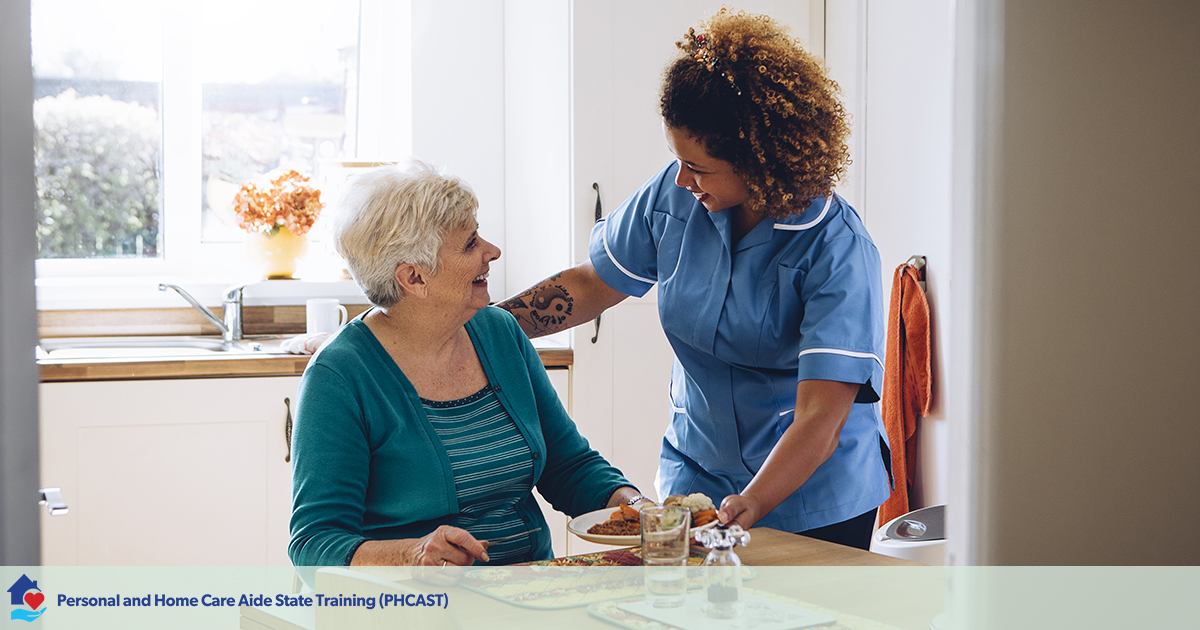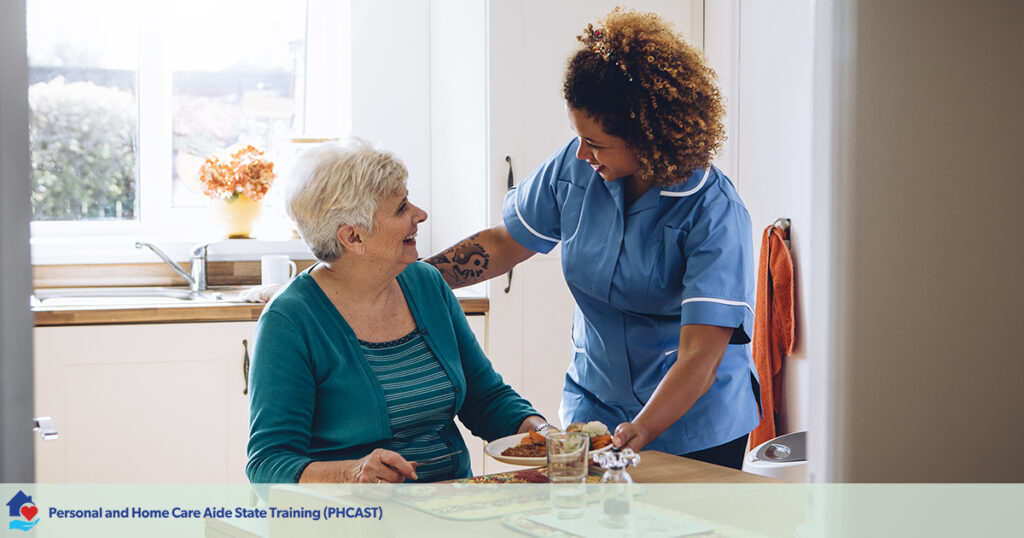 Did you know that Massachusetts offers free Personal and Home Care Aide State Training (PHCAST)? This is an excellent opportunity for anyone seeking a career that is meaningful, flexible and rewarding, as well as anyone caring for a family member or friend. PHCAST is exclusively online, self-paced and can be completed from a computer or smartphone.
The state Executive Office of Elder Affairs (EOEA) divides Home Care Aides into two categories:
Homemakers help with shopping, cooking, laundry, and tasks around the home like cleaning, doing dishes and vacuuming.
Personal Care Homemakers do hands-on work. They help with bathing, dressing, hair care and getting around.
PHCAST offers three version of the Homemaker course: for new professionals, for experienced professionals looking to refresh their skills, and for informal caregivers caring for family or friends. The EOEA recently introduced Spanish/Español and Haitian Creole/Kreyòl ayisyen versions of these courses. They also rolled out a new standalone website for PHCAST that is available in English, Spanish and Haitian Creole.
The EOEA also launched a Personal Care Homemaker course in English that will be available in Spanish and Haitian Creole in early 2023. We are proud that our CEO, Lisa Gurgone, was part of the group that developed PHCAST and recognized the importance of offering it in multiple languages.
Home care aides are an integral part of the in-home care team. Their services help older adults and people with disabilities to live – and thrive – in their homes and communities. MVES encourages anyone interested in home care to visit www.mass.gov/PHCAST to sign up or learn more. We also hope you will help us by spreading the word about this opportunity.