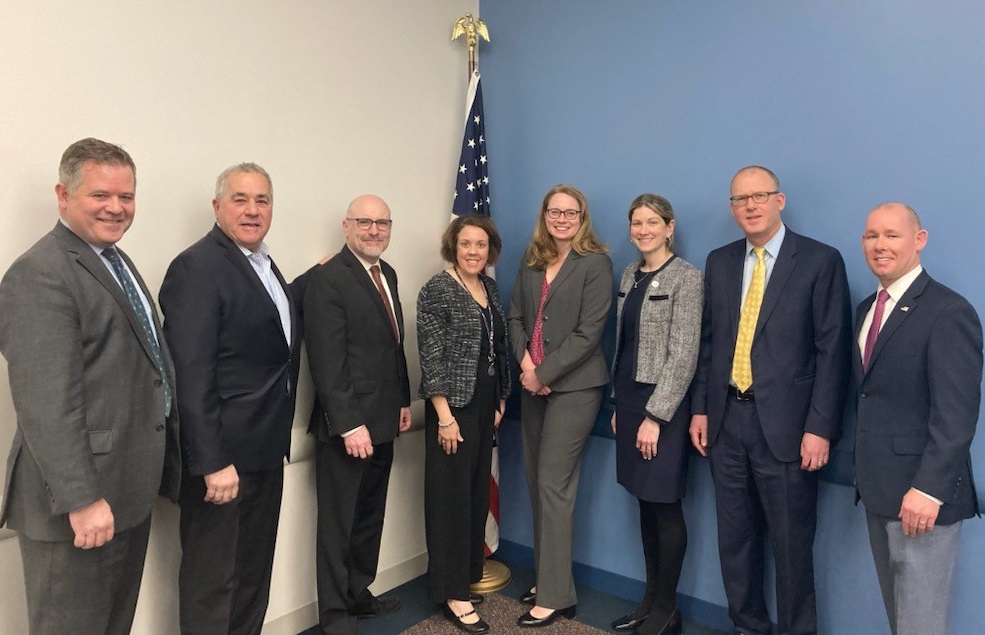 Mystic Valley Elder Services' annual Legislative Breakfast focused on budget and policy while putting a human face on homecare issues.
Dozens of legislators, mayors and community members gathered on March 28, 2023, at Mystic Valley Elder Services' (MVES) headquarters in Malden. Speakers and attendees at the event included Legislative co-hosts Senator Jason Lewis and Rep. Paul Donato; as well as Senator Sal DiDomenico and Senator Pat Jehlen; Rep. Christine Barber, Rep. Michael Day, Rep. Richard Haggerty, Rep. Kate Lipper-Garabedian and Rep. Joseph McGonagle; and Melrose Mayor Paul Brodeur, Malden Mayor Gary Christenson, and Medford Mayor Breanna Lungo-Koehn. Key staff from the offices of Senator Bruce Tarr, Rep. Bradley Jones, and Rep. Steve Ultrino were also in attendance.  These elected officials were joined by MVES Board members, MVES staff and stakeholders from community programs across the region. (Click to view more photos on MVES' Facebook.)
Rep. Donato explained that he had two reasons for speaking: to urge his fellow lawmakers to support the legislative agenda laid out by MVES, and to thank MVES for its efforts. "The real workers, the ones who are in the trenches doing the daily, daily work for the seniors in the community," he said.
Lisa Gurgone, Chief Executive Officer of MVES, highlighted three FY24 state budget priorities to fund critical programs that support older adults, people with disabilities and their caregivers. The first request would provide $4.7 million in additional funding for statewide Elder Supportive Housing. MVES is one of the ASAPs in Massachusetts that receives funding through the Elder Supportive Housing initiative to work in partnership with local housing authorities to embed Resident Service Coordinators within housing sites.
"Our Resident Service Coordinator staff plan events and programming, and provide Case Management support. We also offer meals at those sites," Gurgone explained. "It's such a wonderful opportunity for residents to come together as a community and access services that help them to age in place."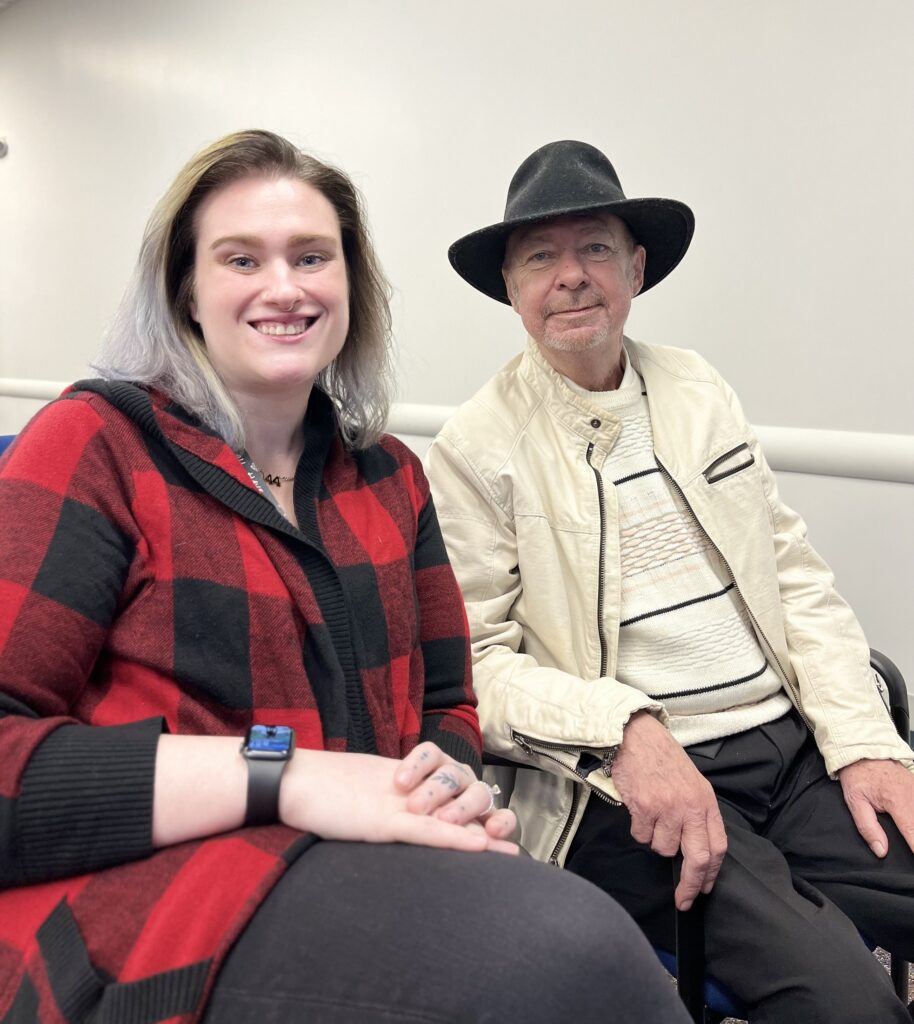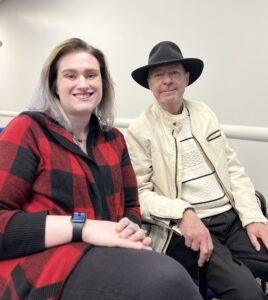 The lawmakers heard an example of this program in action from Larry Pruitt, who lives at a Malden Housing Authority building. Pruitt explained how MVES staff help him coordinate transportation to medical appointments and he also receives Meals on Wheels twice a week. He relishes the sense of community that MVES programs bring to the building.
"It's been such a joy living in Malden and taking advantage of Mystic Valley. They've been so much help," Pruitt said.
Vincent Cali described his experience working with MVES to ensure care for his father Frank, a 98-year-old Malden resident. From meals to home care aides to social programs, Cali said these programs have made it possible for his father to remain living in his apartment – and remain there happily. He especially praised the Resident Service Coordinator from MVES embedded at the building.
"Every time we ran into a situation, I would call her, and she would go above and beyond to take care of it, making sure he had the people in place, the services that he needs," Cali said.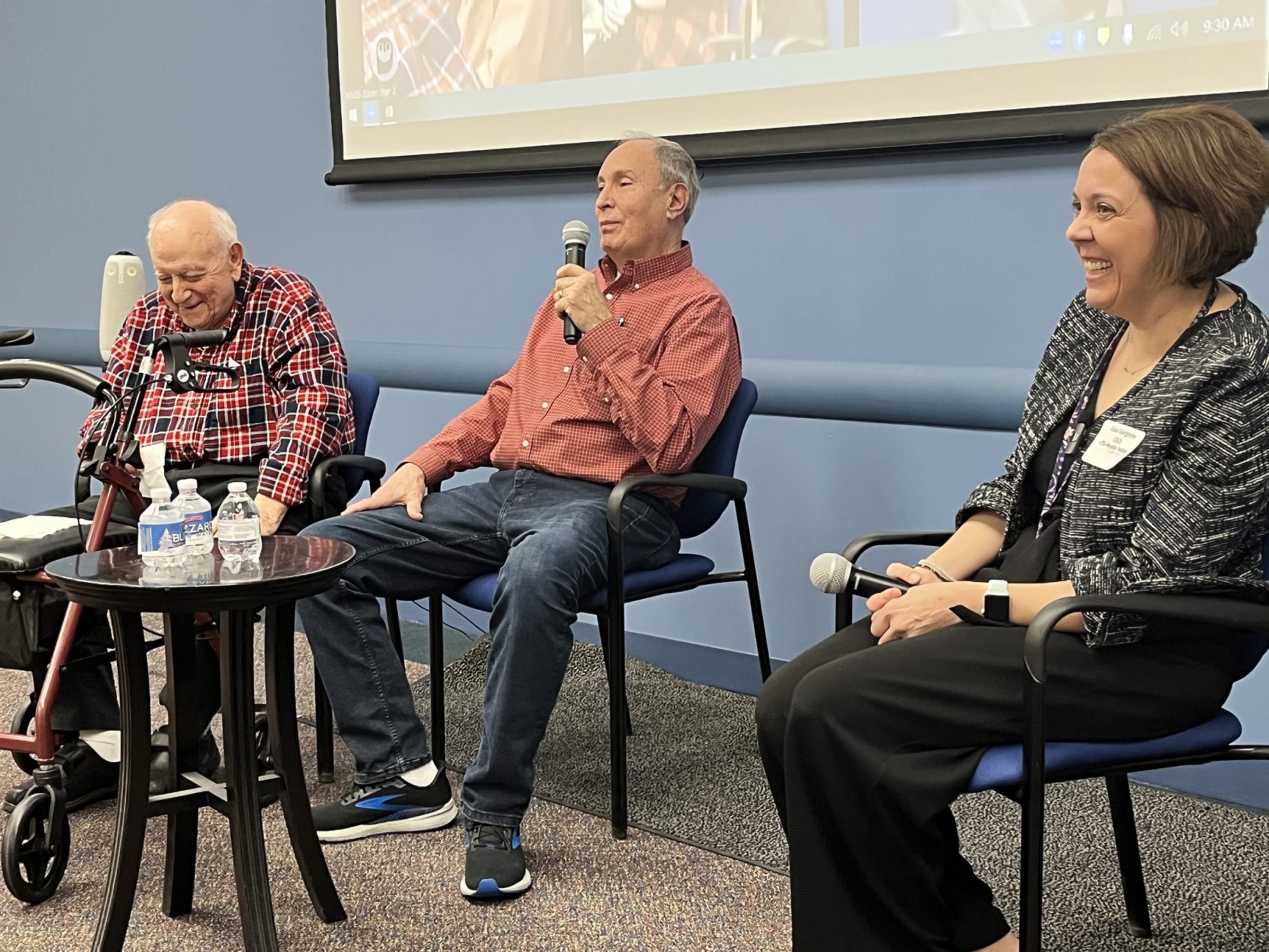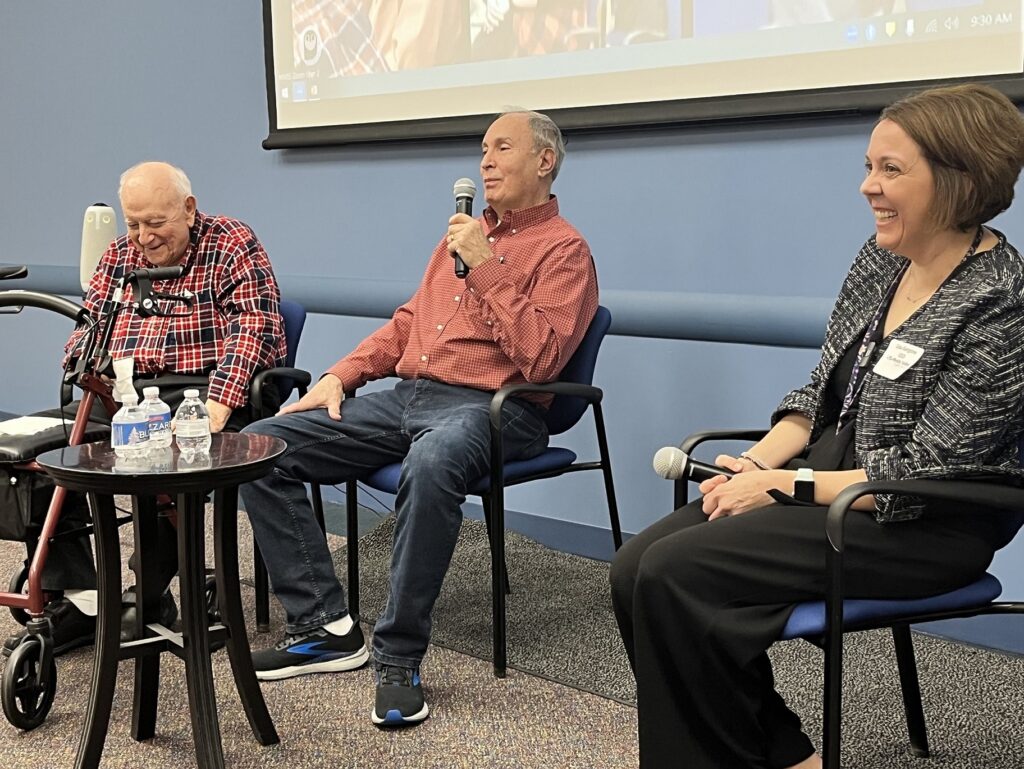 Gurgone urged lawmakers to support a budget request to add $3 million to the state budget to support the SHINE Benefits Counseling Program, which helps people navigate their healthcare options, including Medicare. Understanding available healthcare options is often confusing and stressful for consumers. The SHINE program helps older adults understand their health insurance options and enroll in the coverage that benefits them the most.
The third request would add $3 million to support the state's Elder Nutrition Program, which enables agencies like MVES to provide over 700,000 meals each year to individuals in need. Gurgone stated that while the COVID pandemic drew attention to this program, home-delivered meals have always been and continue to be an essential service for older adults. With costs rising, the program needs additional funding. Gurgone also noted how the program provides much-needed welfare checks and social interaction for individuals who are isolated at home. She shared a moving story of a community resident whose medical emergency was discovered after he failed to answer the door for his meal delivery. The meals driver alerted the MVES staff member who is embedded at the building, and ultimately the resident received the medical attention he needed.
Senator Lewis addressed an underlying problem that impacts all programs offered to older adults and people with disabilities: the workforce shortage. This was already a problem when studied in 2017, and post-pandemic it has worsened to a crisis point. Too often, lawmakers hear from constituents who waited to receive home care support, only to end up back on the waiting list when the worker leaves his or her position.
"In the Legislature, we are acutely aware of the workforce shortage crisis that is impacting our seniors and caregivers," said Senator Lewis. "We are deeply committed to doing everything we can to administer state grants and support initiatives that provide assistance for our seniors, and to partnering with our communities to continue ensuring healthy communication between the state and local providers about their needs."