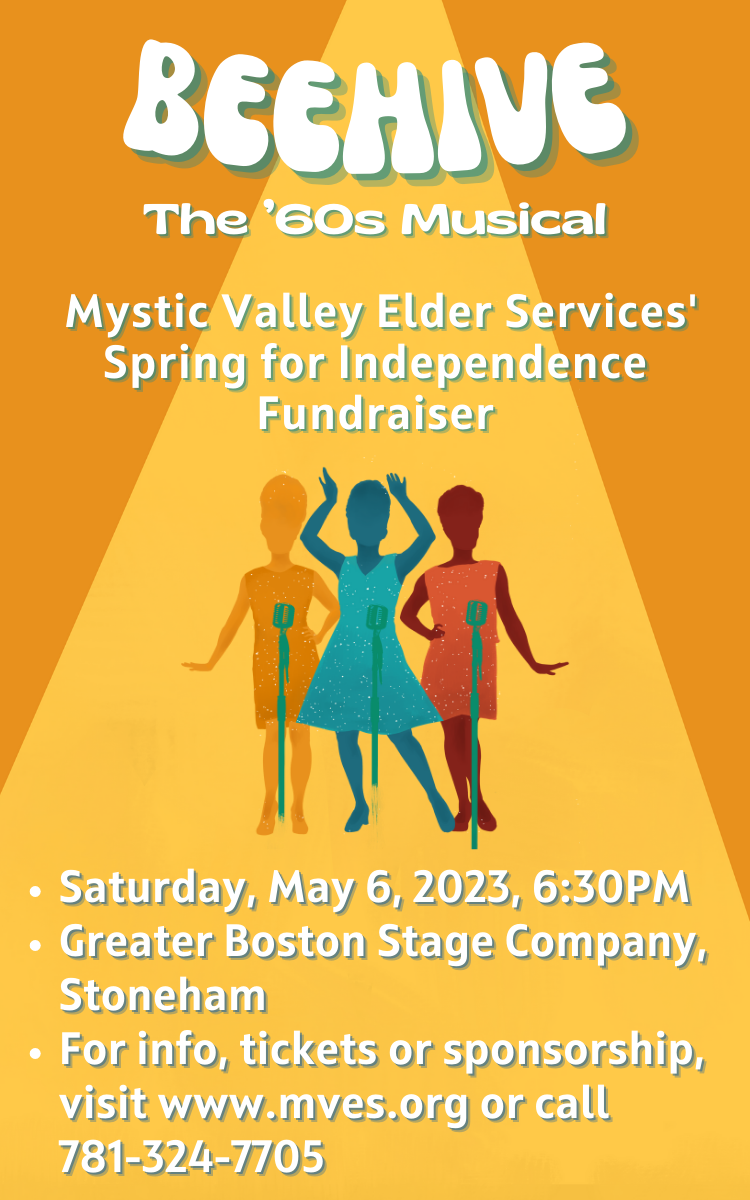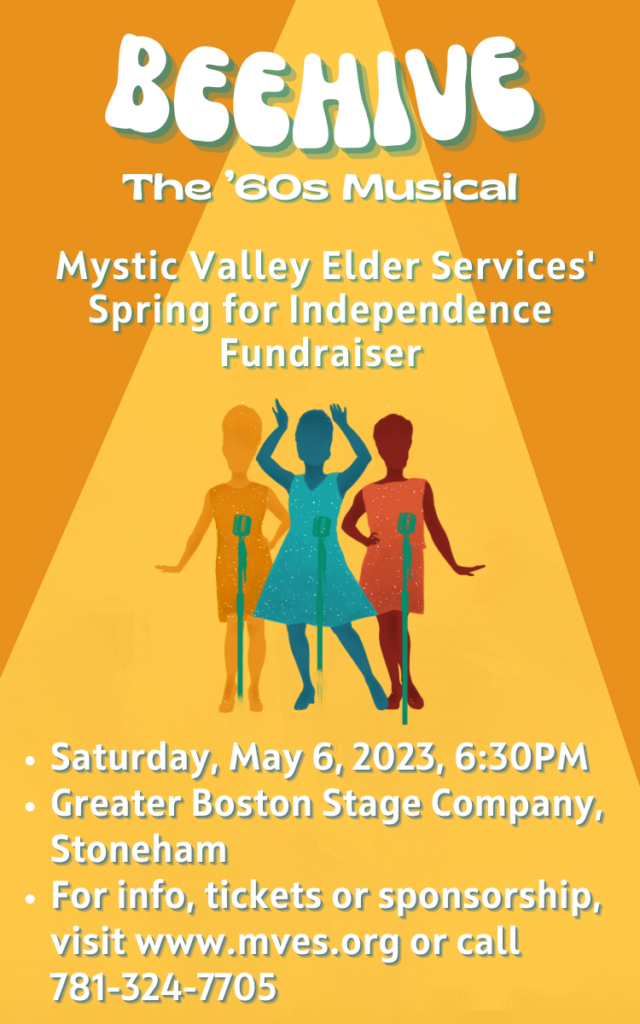 Mystic Valley Elder Services (MVES) announces three important partners in its mission to help older adults and people with disabilities live independently in their communities.
Agero, Inc., John and Wendy Pereira, and StonehamBank are the Lead Sponsors for the 2023 Spring for Independence fundraiser. Now in its 17th year, Spring for Independence has become a community tradition that features a different theatrical show annually. This year's event, "Beehive: The '60s Musical," will be performed Saturday, May 6 at Greater Boston Stage Company in Stoneham.
Spring for Independence is one of the largest fundraisers hosted by MVES. Thanks to the generosity of its many sponsors, the event plays a key role in helping MVES provide critical services and programs to 11 communities in Greater Boston.
"All three of our Lead Sponsors are longtime supporters of MVES and our work in the community," said Lisa Gurgone, Chief Executive Officer of MVES. "We're so grateful to partner with them once again. At the same time, they help us to support the region's performance arts community."
"Beehive: The '60s Musical" is told from the perspective of six women coming of age while navigating the turbulent 1960s. The music ranges in style from Motown to Woodstock, and the show is packed full of iconic hits like "Son of a Preacher Man," "Me and Bobby McGee" and "It's My Party."
The evening will begin at Greater Boston Stage Company at 6:30 p.m. with a pre-show reception followed by the show at 8 p.m. Please consider supporting this important fundraiser. Your generosity will help Mystic Valley provide essential programs and services for underfunded needs of older adults and people with disabilities. To purchase tickets, visit www.mves.org/beehive-tickets-sponsorships.
There are sponsorship opportunities of all sizes still available. To become a sponsor or learn more about the benefits of sponsoring, contact the MVES Development Office at 781-388-4822 or development@mves.org. You can also become a sponsor at www.mves.org/beehive-tickets-sponsorships.